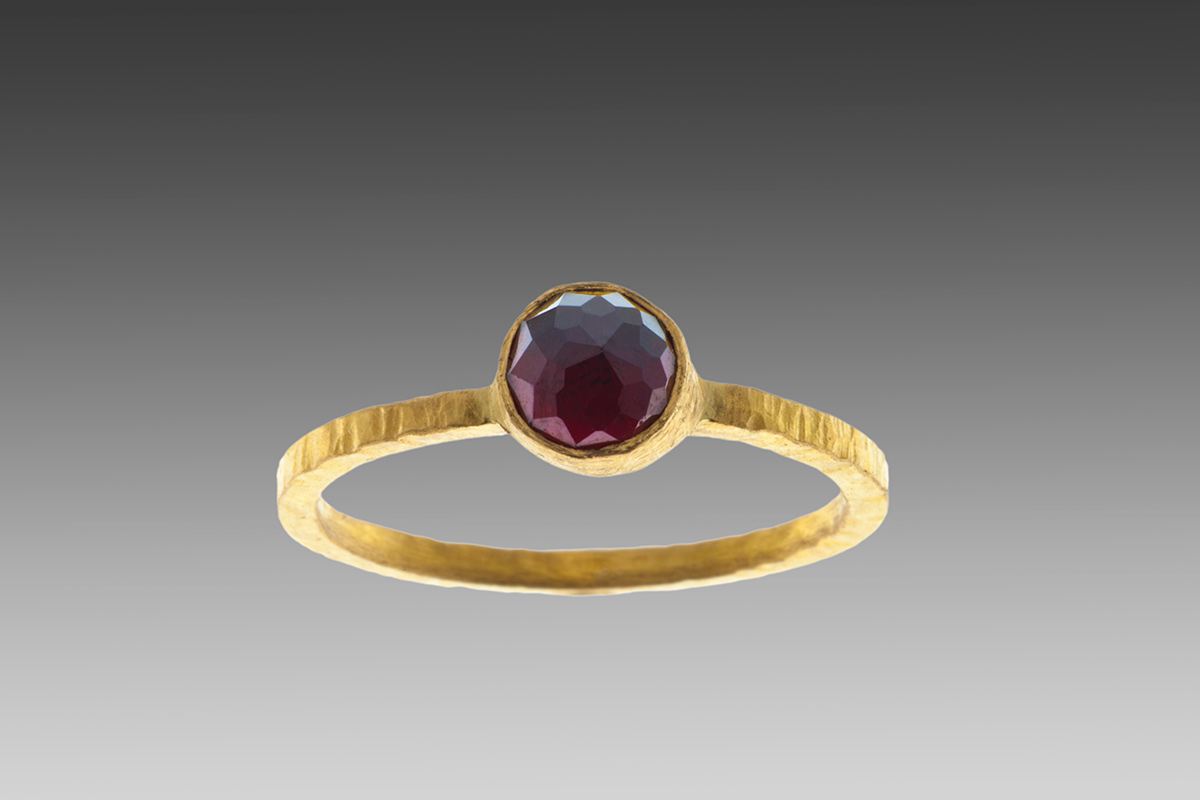 22k Raindrop Collection
Ancient 22k Garnet Ring
Ancient 22k garnet ring. Inspired by the Ancient Romans. Ancient jewelry often used garnets. This garnet is a 6mm rose-cut natural almandine garnet. Rose-cut is an antique cut which started in the 16th century. I've textured the ring.
22k garnet ring band is about 1.5mm wide and 1.5mm thick. Without the garnet, it weighs approximately 2.9 grams in a size 8.
Red garnets are associated with life, love, fire, and health.
I melt my own gold, and then make all the little parts by hand. Please allow me 4 weeks to make your ring by hand, in my home studio. It's a custom-made, made-to-order piece. There is an extra cost for rings larger than size 9. You may email me for the price.